Why do you need Hair Tonic?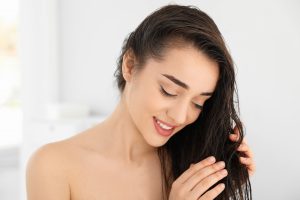 Tonics make the hair look glossier, which is viewed by many people as a sign of healthy hair. They help hold the hair in place, making it easier to style.
Other benefits include moisturizing dry hair, lubricating a dry scalp, reducing split ends and broken hair, and helping to control dandruff.
---
Helps Moisturize Hair Follicles


One of the best things about hair tonic is the fantastic moisturizing potential. Hair tonics are often made with natural oils in order to help lubricate and moisturize your hair, leaving you with a lush mane that looks and feels amazing. The natural oils coat the hair follicles, giving you that voluminous quality that's often difficult to achieve. Best of all, most tonics can easily be applied as part of your regular moisturizing routine.


Helps Reduce Split Ends


Tonics moisturize your hair follicles, making it easier for your hair to retain its natural oils. This results in stronger strands of hair and better hair health overall. If you struggle with split ends and damaged hair, you can benefit from using hair tonics as a way to improve your hair's overall health. The right tonics can even help reverse particularly extensive damage, all without requiring you to make any major changes to your regular routine.

Protects Your Scalp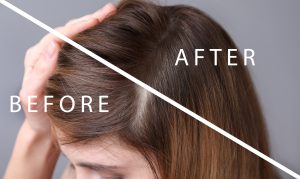 Using a hair tonic can be one of the best ways to protect your scalp. If you regularly experience some type of scalp surface damage, such as dry skin or hair breakage, using a hair tonic can be one of the best ways to improve your overall skin health. Apply a small amount daily, and be sure to enjoy a relaxing massage as you do it.

Reduces Dandruff and Skin Damage

Because of the way hair tonic evenly coats the head, it is possible to reduce all types of scalp and hair damage, including dandruff. With less dry skin on your scalp, your hair does not experience nearly as much dandruff, which improves your overall hair health and allows you to enjoy a better sense of self.

Helps Style Your Hair

Finally, the right tonic can be great for styling, especially if you're looking to achieve a firm hold that won't dry out your hair. First, wash and blow-dry your hair. The blow dryer will open your pores and allow the tonic to penetrate your scalp. Wait until your hair is almost dry, and then massage the tonic into your scalp for about a minute. Then shape and style your hair. Start with a small amount, as adding too much tonic can make your hair greasy. If the initial application isn't enough, add a bit more. It's better to apply too little than too much.
---
Stages Professional - Anti Breakage 3 in 1 Scalp Ampoule
The Best Hair Tonic that actually work!
An intensive and concentrated ampoule to revitalize the scalp. Encourages healthy growth and improves blood flow to restore the small hair follicles by increasing the delivery of oxygen and nutrients.
Recommended for fine, oily and thinning hair. Prevents Hair loss, balances sebum production and reduces itchiness.
Cleanse hair and towel dry. Apply ampoule onto the scalp. Massage gently for 2 minutes then style as usual.
Grab it here: Stages Professional Anti Breakage 3 in 1 Scalp Ampoule